I knew Lisa from my daughter's previous school. She was one of the 3 teachers that were pregnant around the same time....I'm convienced it was the water. :-) The soon-to-be parents are expecting their first baby girl in a couple weeks or so. As you can see, Lisa looks absolutely radiant and has that obvious glow about her.
Of course I had to throw in a few pictures of Buddy...cuz he's just sooo darn cute.
Enjoy Roberto/Lisa!!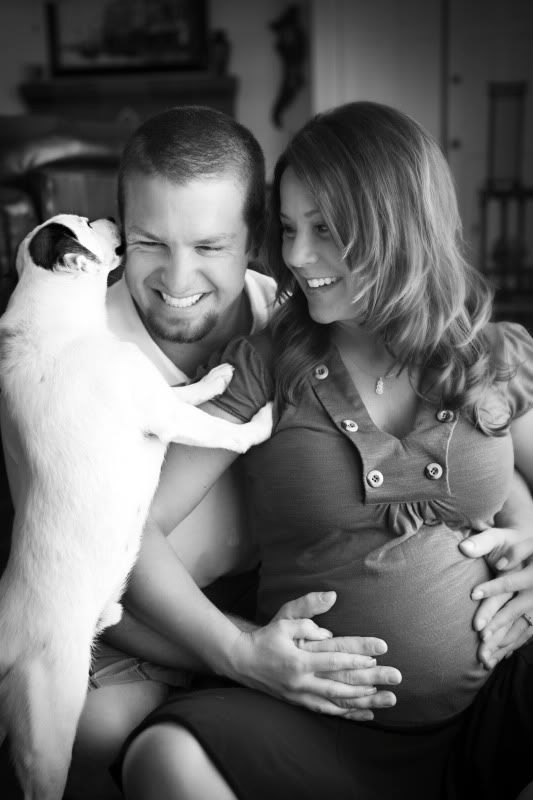 beautiful mama